The American Nutrient Gap
How Vitamin and Mineral Supplements Can Help Fill  It
Pharma Natural
The State-of-the-Science in Natural Health Solutions
Nutrition and Health Are Closely Related / Chronic Diet-Related Diseases Increase
Nutrition and Health Are Closely Related / Chronic Diet-Related Diseases Increase
Over the past century, essential nutrient deficiencies have dramatically decreased, many infectious diseases have been conquered, and the majority of the U.S. population can now anticipate a long and productive life. However, as infectious disease rates have dropped, the rates of noncommunicable diseases—specifically, chronic diet-related diseases—have risen, due in part to changes in lifestyle behaviors. A history of poor eating and physical activity patterns have a cumulative effect and have contributed to significant nutrition- and physical activity-related health challenges that now face the U.S. population. About half of all American adults—117 million individuals—have one or more preventable chronic diseases, many of which are related to poor quality eating patterns and physical inactivity. These include cardiovascular disease, high blood pressure, type 2 diabetes, some cancers, and poor bone health. More than two-thirds of adults and nearly one-third of children and youth are overweight or obese. These high rates of overweight and obesity and chronic disease have persisted for more than two decades and come not only with increased health risks, but also at high cost.
https://health.gov/dietaryguidelines/2015/guidelines/introduction/nutrition-and-health-are-closely-related/
While physicians and their patients increasingly focus on the importance of a healthful, balanced diet, paradoxically, data show diets of more than 90% of Americans fall short in providing the Estimated Average Requirement (EAR) or Adequate Intake (AI) for one or more vitamins and minerals. This "vitamin and mineral gap" is particularly striking because EARs are a lower "nutritional bar" compared to the Recommended Dietary Allowances (RDAs).
One such analysis, based on a National Health and Nutrition Examination Survey (NHANES) nutrient intake data, showed that, among U.S. residents four or more years of age, 100%, 94%, 92% and 89% consume less than the EAR or AI for potassium (AI), vitamin D, choline (AI) and vitamin E, respectively, from food alone.
The U.S. Departments of Health and Human Services and of Agriculture, identified potassium, dietary fiber, choline, magnesium, calcium, and vitamins A, D, E, and C as nutrients, "consumed by many individuals in amounts below the Estimated Average Requirement or Adequate Intake levels." Low intakes of vitamins and minerals can increase the risk for nutritional deficiencies.
Filling the Gap How can this vitamin and mineral gap be filled?
Nutritionists and other health professionals advise patients to get the nutrients they need from their diet. Unfortunately, research shows that relying on food alone results in nutrient deficits for many Americans. Beyond nutritional deficiencies, low intakes of vitamins and minerals may be associated with suboptimal health. The CDC's Second National Report on Biochemical Indicators of Diet and Nutrition notes: "…recent findings have determined that less than optimal biochemical concentrations (representing suboptimal status) have been associated with risks of adverse health effects. These health effects include cardiovascular disease, stroke, impaired cognitive function, cancer, eye diseases, poor bone health, and other conditions."
Indeed, the recent Dietary Guidelines for Americans state as a goal that people should, "meet nutritional needs primarily through foods," but also recognize vitamin and mineral supplements (VMS) are, "useful in providing one or more nutrients that otherwise may be consumed in less than recommended amounts or that are of particular concern for specific population groups." Data support the use of VMS in helping to fill common nutrient gaps. The analysis showed that less of the population has vitamin and mineral intakes below many EAR values when nutrient contributions from both food and MVMS were compared to contributions from food alone.
Over the past several years, some studies have fueled a debate over the role of VMS in helping to prevent cardiovascular disease, cancer and other chronic diseases. While the resulting media headlines and hype may cause confusion, it is important not to lose sight of what vitamins and minerals are: essential nutrients. Solid, accumulated scientific evidence has established the indispensable biochemical and physiological functions of vitamins and minerals in the body, as well as the specific amounts needed.
The collective evidence to date leaves no doubt that many Americans are obtaining less than the required amounts of a number of vitamins and minerals, and that these nutritional shortfalls are associated with biomarker-defined deficiencies and inadequacies that can have serious health consequences. The evidence also shows that VMS use is associated with improved intakes of the Gap nutrients, lower rates of deficiencies and inadequacies and, in some studies, improved health status.
https://www.medicaleconomics.com/editors- choice-me/american-nutrient-gap-and-how-vitamin-and-mineral-supplements-can-help-fill-it
ABSTRACT:
The American Nutrient Gap: How Vitamin and Mineral Supplements Can Help Fill It
Nutrition and Health Are Closely Related
Chronic Diet-Related Diseases Increase
Nutritionists and other health professionals advise patients to get the nutrients they need from their diet. Unfortunately, research shows that relying on food alone results in nutrient deficits for many Americans. Beyond nutritional deficiencies, low intakes of vitamins and minerals may be associated with suboptimal health.
About Pharma Natural and its Natural Health Sciences Research & Development Laboratory
PHARMA NATURAL IS A FULLY INTEGRATED MANUFACTURER OF FINE, ALL-NATURAL
NUTRICEUTICALS AND ENGINEERED BODY MANAGEMENT PRODUCTS DRIVEN BY STATE-OF-THE-
SCIENCE TECHNOLOGY
Established in 2002, Pharma Natural is licensed and registered with the Food & Drug Administration (FDA).
Since its inception the Company has operated in compliance with FDA 21 CFR 111 – CURRENT GOOD
MANUFACTURING PRACTICE IN MANUFACTURING, PACKAGING, LABELING, OR HOLDING
OPERATIONS FOR DIETARY SUPPLEMENTS, and the Quality Standard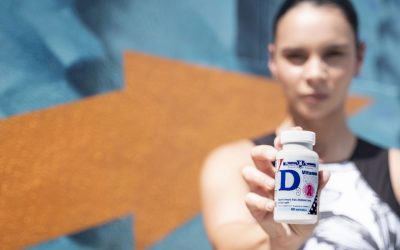 Physical activity, athletic performance, and recovery from exercise are enhanced by optimal nutrition.It is clear that...
read more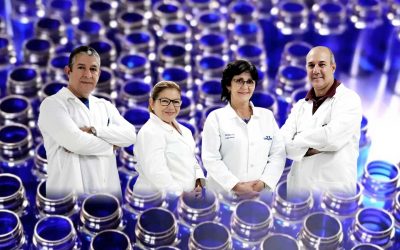 Trust through Transparency By the leaders and staff of Pharma Natural's Natural Health Sciences Research &...
read more